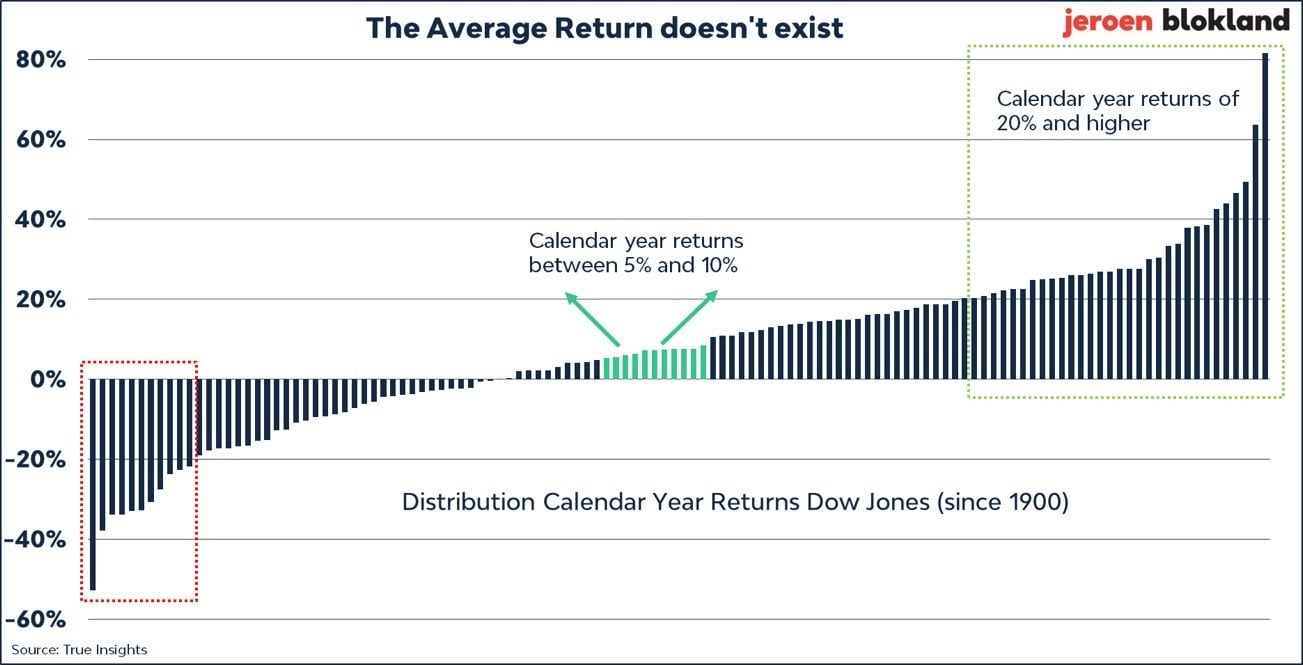 Today's Chart of the Day from Jeroen Blokland, @jsblockland on Twitter, shows the distribution of one year of returns from the Dow Jones Industrial Average going back to 1900.
The average return is 7.5%; however, the number of years the return came in between 5-10% was only 11 out of 123 years. This is less than 9% of the time and shows getting the average return in a calendar year is quite rare.
What does this tell us? It says that even though we may expect a certain return, we often don't overtly see it, just subtlety realize it over a span of years. Therefore, in the short-term, there is no need to get too happy when a year has a higher-than-average return or too angry when it is less.
About the Author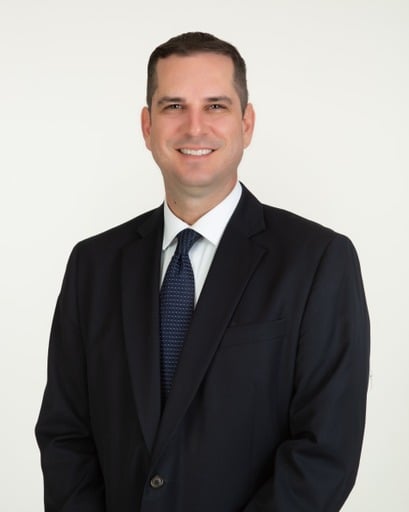 Samuel A. Kiburz
Samuel serves as Senior Vice President, Chief Investment Officer for the Crews family of banks. He manages the individual investment holdings of his clients, including individuals, families, foundations, and institutions throughout the State of Florida. Samuel has been involved in banking since 1996 and has more than 20 years experience working in wealth management.
Investments are not a deposit or other obligation of, or guaranteed by, the bank, are not FDIC insured, not insured by any federal government agency, and are subject to investment risks, including possible loss of principal.