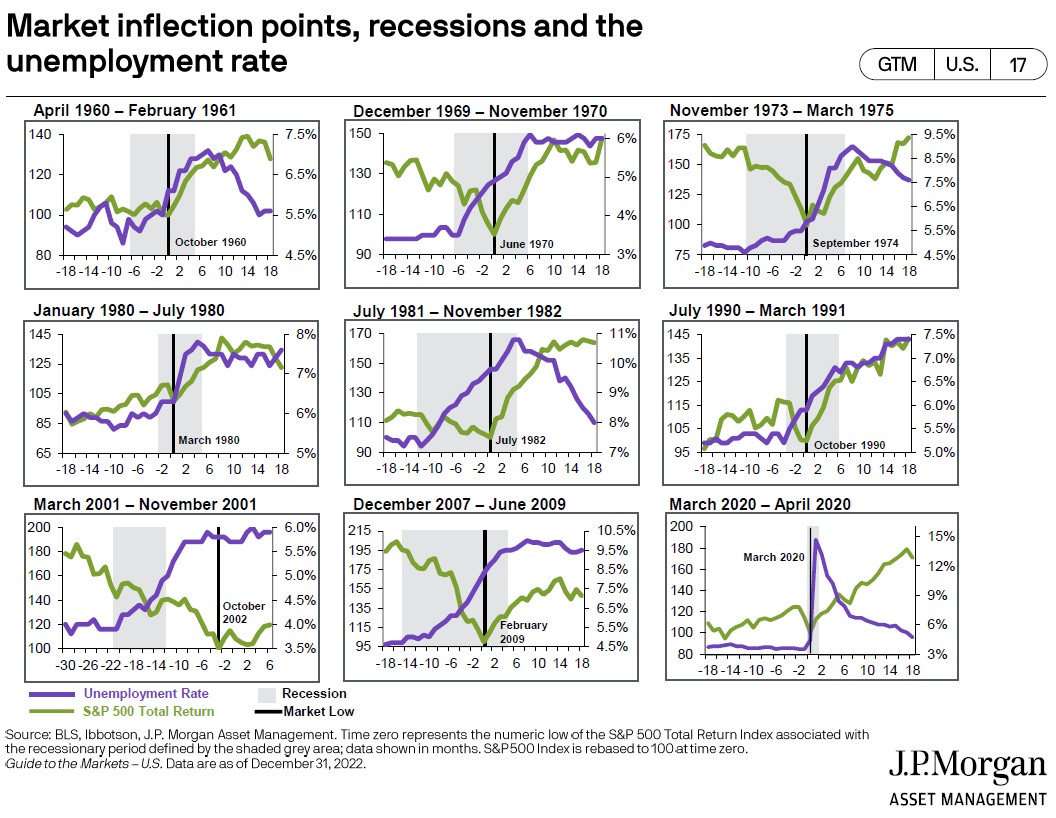 Today's Chart of the Day comes from J.P. Morgan Asset Management.
These charts show the last nine recessions, going all the way back to 1961, including the stock market return, unemployment level, and the market's lowest point during that time period.
To put it briefly, these charts show historically you cannot wait until you "feel better" before you invest because the market is forward looking and starts to recover six to 10 months before employment returns and recessions end.
About the Author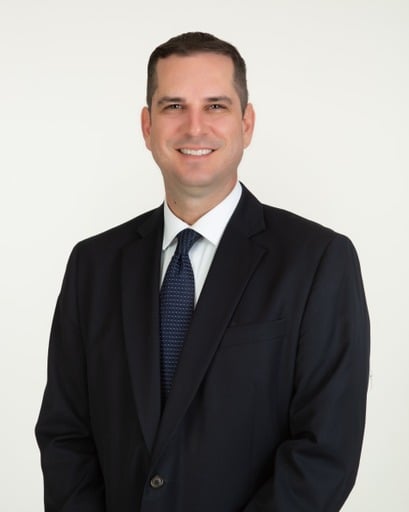 Samuel A. Kiburz
Samuel serves as Senior Vice President, Chief Investment Officer for the Crews family of banks. He manages the individual investment holdings of his clients, including individuals, families, foundations, and institutions throughout the State of Florida. Samuel has been involved in banking since 1996 and has more than 20 years experience working in wealth management.
Investments are not a deposit or other obligation of, or guaranteed by, the bank, are not FDIC insured, not insured by any federal government agency, and are subject to investment risks, including possible loss of principal.