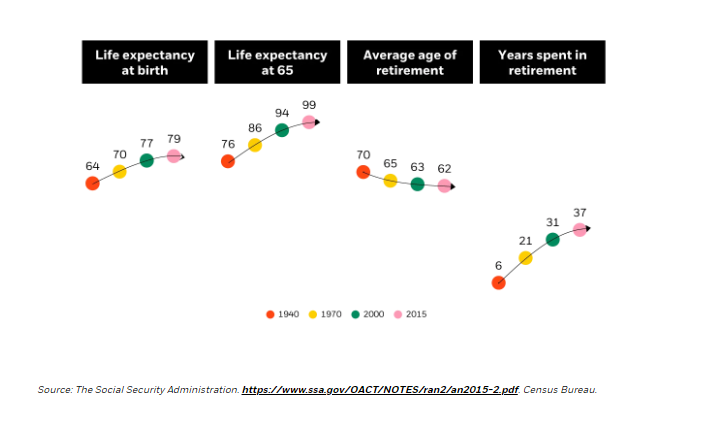 Today's chart from BlackRock shows that from 1940 to 2015 life expectancy went up 15 years and the average years spent in retirement went from six to 37.
Due to a possible 37 years to compound any bad decisions, it is important to find the right stock/bond allocations, withdrawal amounts, costs, and levels of risk, to make sure you get it right from the start.
Side Note: The article also includes a link to the Consumer Financial Protection Bureau that estimates your Social Security and how that amount changes based on when you take it.
About the Author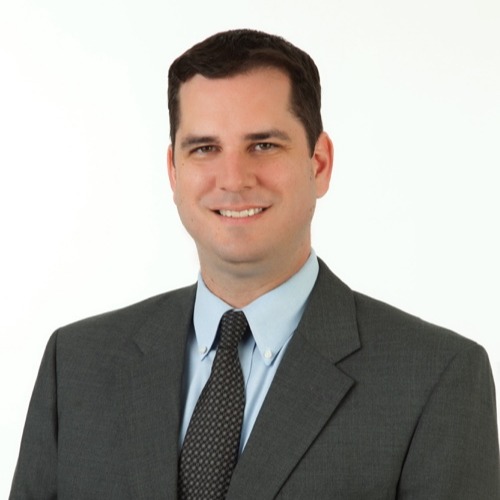 Samuel A. Kiburz
Samuel serves as Senior Vice President, Chief Investment Officer for the Crews family of banks. He manages the individual investment holdings of his clients, including individuals, families, foundations, and institutions throughout the State of Florida. Samuel has been involved in banking since 1996 and has more than 20 years experience working in wealth management.
Investments are not a deposit or other obligation of, or guaranteed by, the bank, are not FDIC insured, not insured by any federal government agency, and are subject to investment risks, including possible loss of principal.